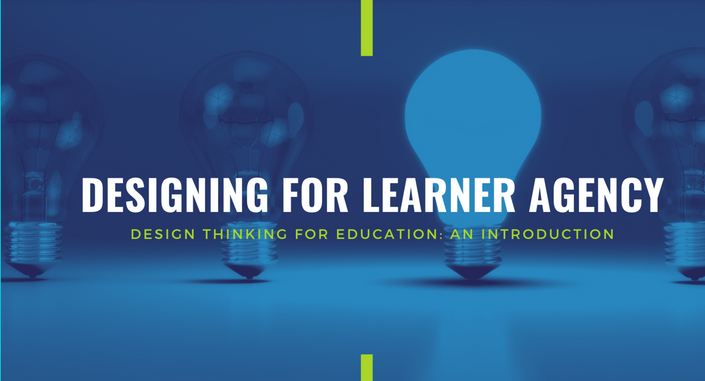 Designing for Learner Agency Closed!
Design Thinking for Educators: An Introduction
Designing for Learner Agency
Design Thinking for Educators: An Introduction
Introducing Design Thinking, an exploration to problem-solving philosophy and process that brought us world-changing innovations such as AirBNB, the insulin injection pen, and the computer mouse and cursor gesture, increasingly being adopted by enterprise, governments, and education systems around the world.

Key benefits of Design Thinking for educators and learners include:
Helping navigate ambiguity and complexity
Ensuring learner empathy and human-centricity of solutions in every step
Articulating and prioritizing challenges towards solutions
Gaining agility and flexibility in solutions development
Helping nurture collaboration through connection
Developing creative confidence while having fun
The following questions inform this course:
How might we apply the fundamental tenets of Design Thinking to enable inquiry-based learning?
How might we use fundamental principles of design thinking to solve education / business / social / human challenges?
How might we adopt a more human centric approach to problem solving?
How might we align interactions of different people with different stakes in our school community?
How might we maximise the potential of a strategic innovation process that has proven to produce tangible results?
This is a two-week online course with one live 90 minutes synchronous workshop on Sptember 19th at 4:00 pm GMT +8. The course starts on September 14th and runs until September 27th 2020.
This course is for all educators from Pre-k to 12 of all discipline areas.

The recommended time you should spend is around two to three hours per week for two weeks! At the end of the course you will receive a certificate of participation for 12 hours of professional learning. You also have the opportunity to create artefacts that you can use with your students or at your school.
This course will consist of five modules:
Module 0: Why Designing for Learner Agency?
Module 1: How do we know the right thing to do? Empathy and Define
Module 2: How do we do it right? Ideation
Module 3: How do we do it right? Prototype
Module 4: How do we do it right? Test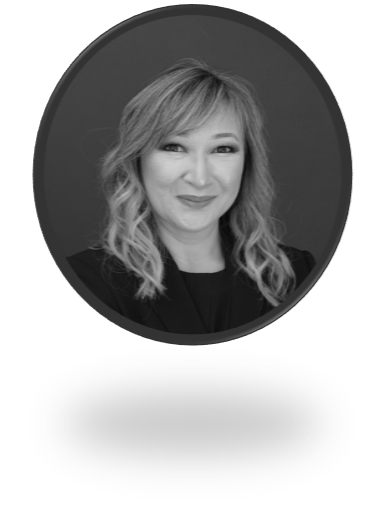 Dr Jennifer Chang Wathall
I was born to be a teacher. I knew I wanted to be a math teacher from an early age and always had a passion for teaching. I love being in the classroom and just spending time with my students with the goal of inspiring a love for learning. Nothing excites me more than seeing those light bulb moments during a lesson when students have a gleam in their eye because they get it. That gleam tells me my students understand on a deeper level than what a textbook or video can explain. I have been so lucky that all of my life I knew what my vocation would be.
I am an educational consultant, author and part-time instructor for the University of Hong Kong. With over 25 years' experience in the education field, I have worked in several international schools including South Island School, Hong Kong and The United Nations International School, New York and Island School, Hong Kong. I hold a degree in Pure and Applied Mathematics from the University of Sydney and completed postgraduate studies at the University of Hong Kong. Based on my Masters of Arts and Doctorate in Educational Technology I have designed numerous online courses that have reached thousands of educators all over the world. My research areas include online and blended learning methodologies and teaching for deep conceptual understanding
In the international arena, I have presented numerous keynote addresses and workshops about effective eLearning practices, concept-based mathematics, and concept-based curriculum and instruction to Pre-K-12 educators. In my role as an independent consultant I support the development of curriculum and instruction that integrates effective eLearning practices and based on teaching for deep conceptual understanding.
With school closures, I am utilizing my graduate studies in Educational Technology, to conduct a virtual practicum with my MEd students. I am also currently supporting schools with professional development and long-term partnerships to co-create and design an eLearning integration strategy.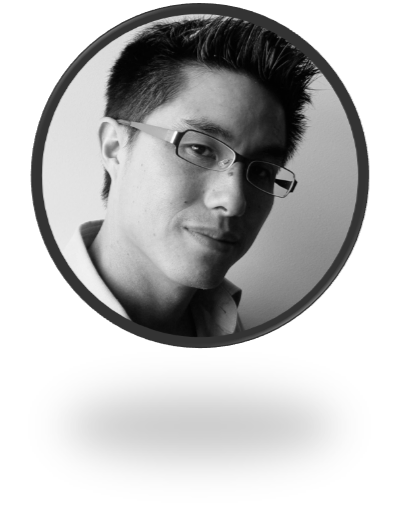 Marcus Lui

Executive Director, Design Thinking in Action
My passion in both the craft and thinking of Design, combined with my unrelenting curiosity in social, cultural, psychological and behavioural contexts propelled me to evolve my career in the last 25 years from creative director, brand strategist to service design strategist and educator.
Based in New York, Sydney, Shanghai and now Hong Kong, my roles serving corporate, governmental and academic organisations enabled me to be deeply immersed in all levels of society across regions, delivering innovative products, services and brands supported by rigorous research on all stakeholders involved. My portfolio of clients include Cathay Pacific, Samsung, LVMH, Proctor & Gamble, McDonald's, National Australia Bank, HSBC, Standard Chartered Bank, Tiger Beer, Audi, Luxottica, Swarovski, Shiseido, EF and Disney.
A champion of cross-team collaboration, I have built and run multi-disciplinary research, strategy and design teams, and delivered numerous innovation education programmes for organisations including University of Hong Kong, Hong Kong University of Science and Technology, Design Business Chamber of Singapore, Government of Hong Kong SAR, Hewlett Packard, Prudential, and Swire Group.
I have most recently been Group Design Director of Fjord, Design and Innovation from Accenture Interactive in Hong Kong. I was previously the Head of Customer Experience and Design at Asia Miles, Cathay Pacific Group. I currently run my own design and innovation consultancy, QuoVadis, and I also serve as Executive Director of Design Thinking In Action (DTIA), one of Asia's first non-profit community of Design Thinking practitioners. I received a bachelor degree in Mechanical Engineering from University of Sydney, Australia, and a Bachelor of Science in Industrial Design from Art Center College of Design, Pasadena, California.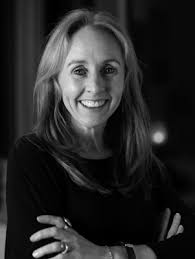 "In an era of many people claiming expertise in remote learning, Jennie Wathall's genuine experience and expertise shines through. Her course reflects a commitment to core principles of quality teaching and learning including the need for interaction, the importance of feedback and the provision of choice and flexibility. Participants not only gain an understanding of the content but, through experiencing her deft design, ways to manage learning in what for many of us, is a new context. I highly recommend this course."
Kath Murdoch

Independent Consultant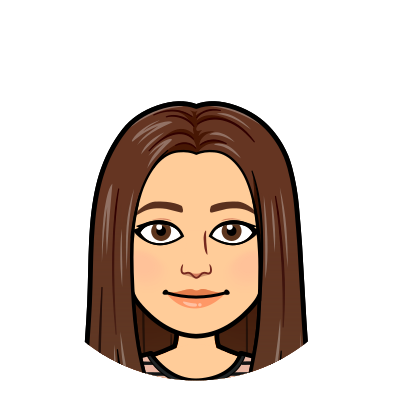 "I'm walking away with a lot of takeaways from this workshop. Jennifer has designed a course that was a strong model for how to conduct online learning. In terms of content, she got us to consider what we mean by assessment, ways that we currently assess and what that means for the new online environment. Her task design allowed us opportunities to engage with and design authentic assessment tasks that we could use in our upcoming work – great hands on engagements and productive application of our learning."
Joanna Moe
Assistant for Teaching and Learning
Frequently Asked Questions
When does the course start and finish?
The course will launch on September 14th -27th 2020! It is a completely self-paced online course with one live synchronous session.
How long do I have access to the course?
After enrolling, you will approximately 20 days to complete this course
Will I receive a certificate upon completion of the course?
Yes, all participants who have completed all experiences will receive a certificate of participation for 12 hours.
This course is closed for enrollment.